Ward Automation Launches New Website
11 April, 2019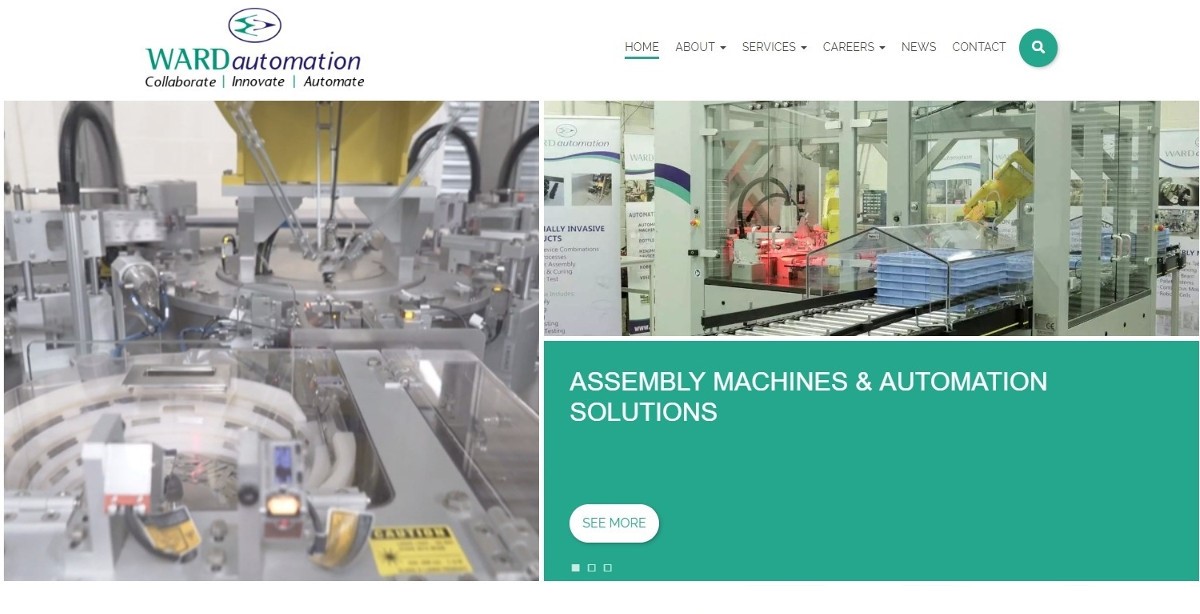 Ward Automation, the leading manufacturer of assembly machines and automation solutions, has launched a revamped website. You can check out the new-look Ward Automation website here.
Managing Director of Ward Automation, John Ward, said the revamped website will help the company achieve its growth ambitions.
John said: "We have been in the industry for over 24 years and are proud of our position and reputation in the market. We are also proud to be working with some of the world's leading companies in the life science industries, particularly those in the medical device and pharmaceutical manufacturing industries.
"We have never been a company that stands still, however. We always push forward in terms of technology and our overall approach to developing world-class solutions for our customers."
"For example, we are currently building a new manufacturing facility in Sligo that will enhance our capacity. This is on the back of a recent upgrade in our Galway facility that increased our available floorspace by 150 percent."
"The launch of our revamped website is part of our ongoing development as a company. The aim is to make it easy for our customers and others to find the information they need. We also want to showcase our knowledge, expertise, and experience in the industry, with particular emphasis on our core services and areas of operation."
Shauna Ward, Marketing Coordinator at Ward Automation, said: "Communication is essential in the modern world. Our new website gives us a fantastic platform to tell the Ward Automation story and highlight our capabilities."
Visit Ward Automation's new website: wardautomation.ie