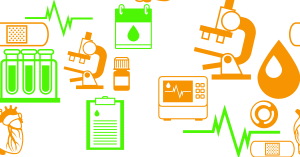 Infographic: Ireland's MedTech Industry in Numbers – Companies and Employment
The medical device industry is one of the most important in Ireland. Ireland is also a crucial part of the worldwide MedTech industry, with exports totalling €12.6 billion a year. This infographic explains more about the makeup of MedTech companies in Ireland.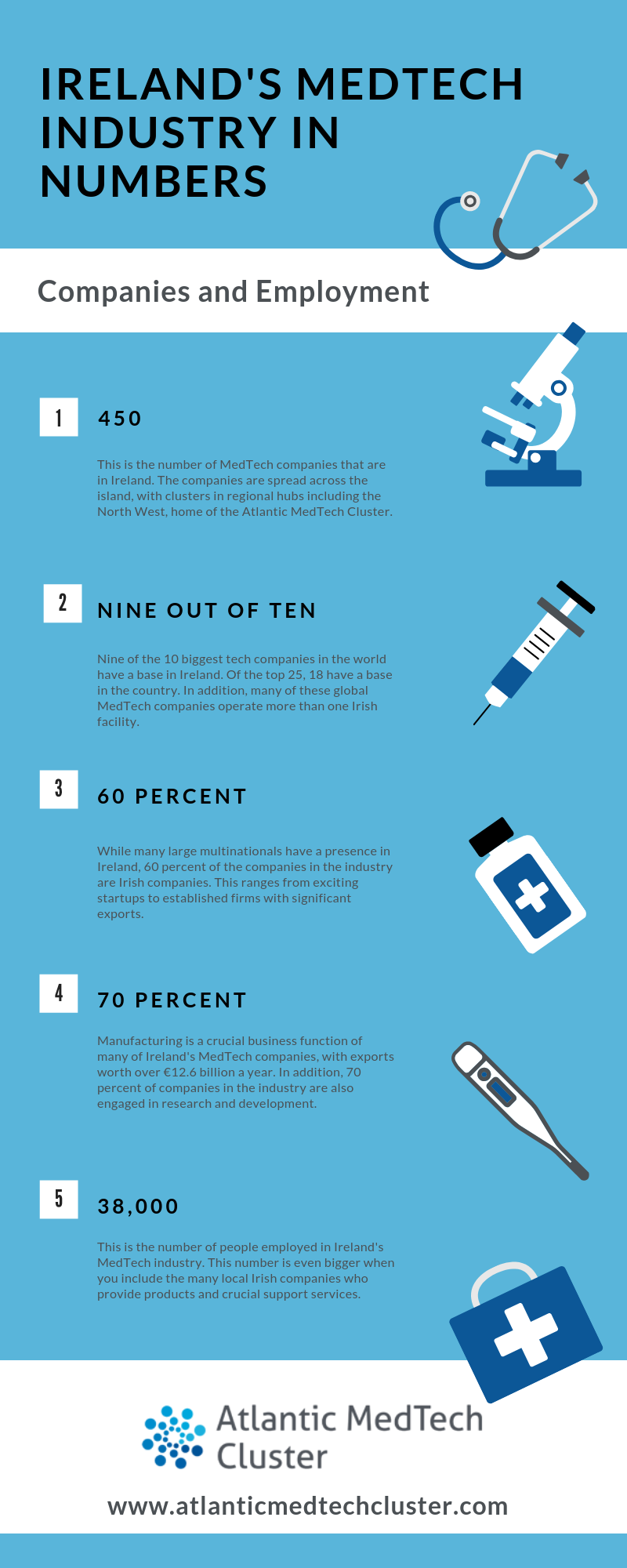 Share this Image On Your Site
Please include attribution to Atlantic MedTech Cluster with this graphic.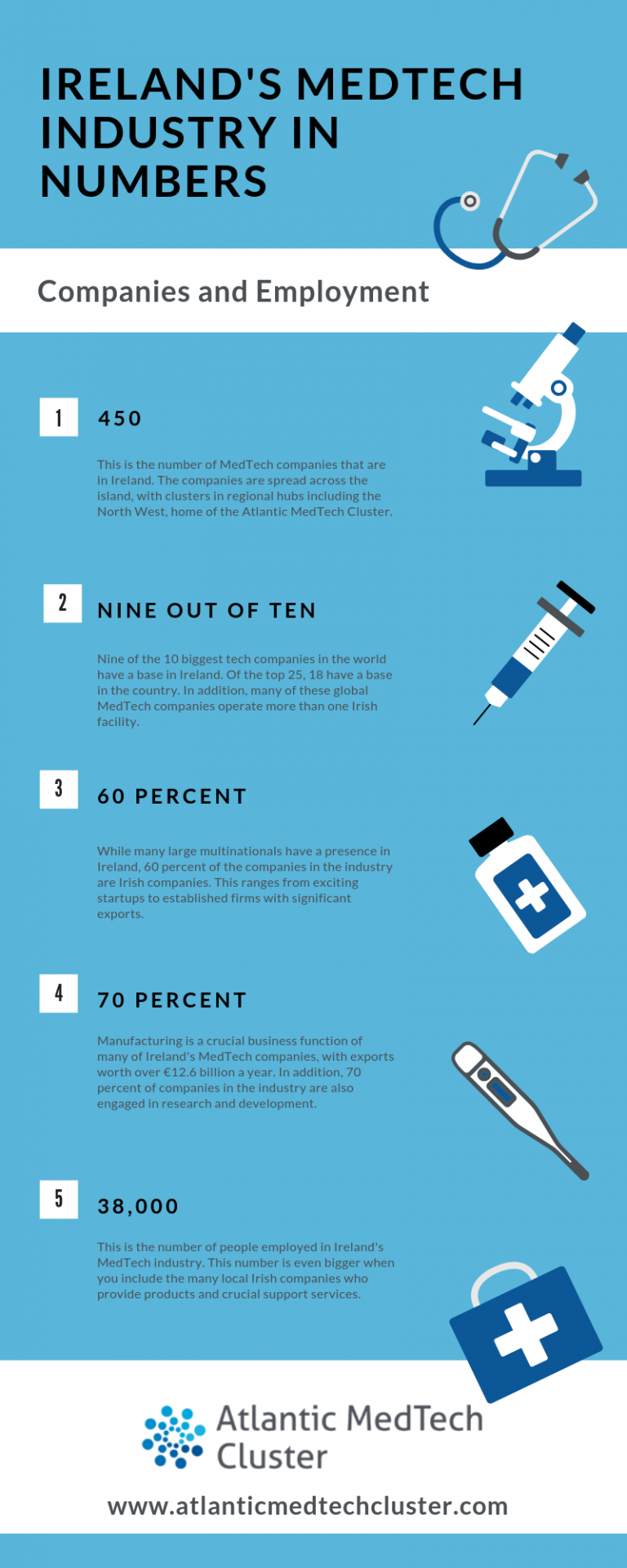 1) 450
This is the number of MedTech companies that are in Ireland. The companies are spread across the island, with clusters in regional hubs including the North West, home of the Atlantic MedTech Cluster.
2) Nine Out of Ten
Nine of the 10 biggest tech companies in the world have a base in Ireland. Of the top 25, 18 have a base in the country. In addition, many of these global MedTech companies operate more than one Irish facility.
3) 60 Percent
While many large multinationals have a presence in Ireland, 60 percent of the companies in the industry are Irish companies. This ranges from exciting startups to established firms with significant exports.
4) 70 Percent
Manufacturing is a crucial business function of many of Ireland's MedTech companies, with exports worth over €12.6 billion a year. In addition, 70 percent of companies in the industry are also engaged in research and development.
5) 38,000
This is the number of people employed in Ireland's MedTech industry. This number is even bigger when you include the many local Irish companies who provide products and crucial support services.