Raising Money for Charity in 2019 at Verus Metrology
5 July, 2019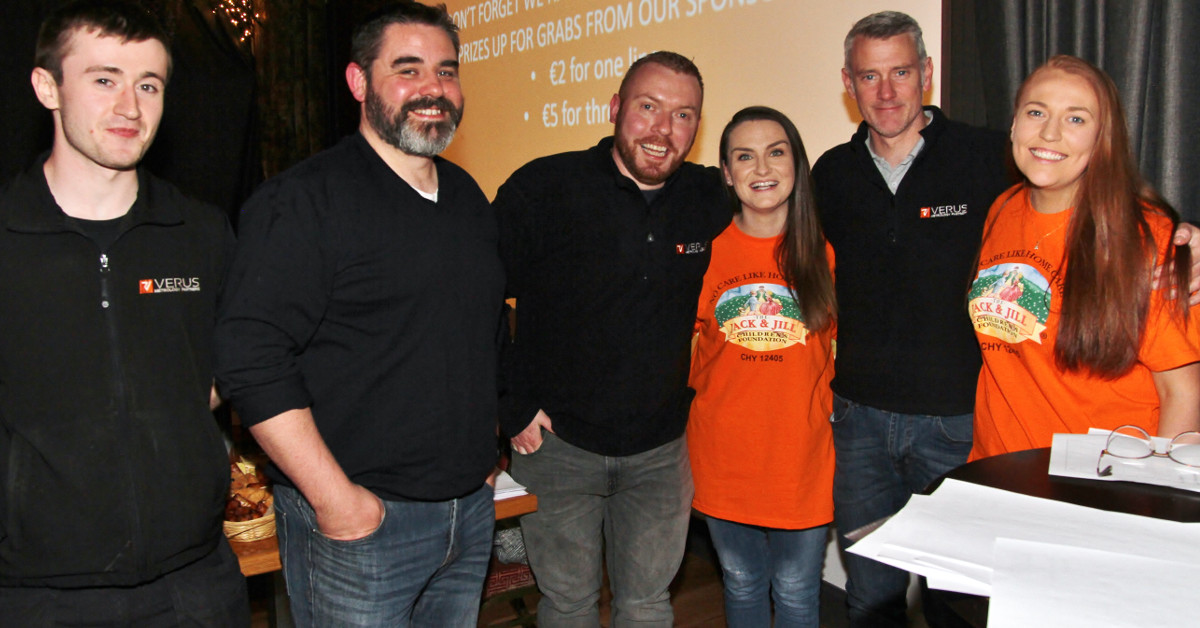 Andersons Bar in Sligo was the location to be recently if you wanted to see a bunch of precision engineers and metrology specialists, the type of people who value accuracy more than almost anything else in the world, agonise over who sang "Dancing In The Dark" or how many US States begin with the letter M.
The event was the Verus Metrology quiz night. While it may not have been a success in terms of scores for all the teams involved, it certainly was a success in relation to the main purpose of the evening – raising money for the Jack & Jill Children's Foundation.
Ongoing Fundraising Activities
The Jack & Jill Children's Foundation is just one of the fundraising activities Verus Metrology is involved in throughout the year. The Foundation is Verus Metrology's nominated charity for 2019.
Other fundraising initiatives include doing a monthly cook-off where one member of the Verus team cooks lunch for everyone else. Managing Director Andrew Hodson has even had a go, mustering up French onion soup and homemade sourdough bread during an uncharacteristic break from dimensional measurement, process verification, certification, and metrology fixture design.
Andrew said: "The work we do at Verus is important, not least because our services are part of the process of bringing medical device products to market, products that save lives and enhance quality of life.
"However, the work that the Jack & Jill Children's Foundation does is on another level. We are incredibly proud to support them by naming them as our nominated charity for the year.
"We try to have fun, of course, and we certainly had fun at the quiz night a few days ago. Our goal, though, is to raise as much money as possible while also helping to increase the charity's profile."
The Jack & Jill Children's Foundation helps children up to the age of five. Specifically, it provides funds for respite care to the families of children aged five and under who have intellectual and physical developmental delay. In addition, the Foundation provides end of life care to children up to five years old.
UK Nominated Charity
Verus Metrology also has a significant presence in the UK, with an office in Nottinghamshire. Its nominated charity in the UK for 2019 is the Alzheimer's Society. The UK team is running several fundraising events and initiatives throughout the year to support this important cause.
"Giving back to the communities where we are based is important to us at Verus Metrology," said Andrew. "Both the Jack & Jill Children's Foundation in Ireland and the Alzheimer's Society in the UK both do fantastic work and we look forward to supporting them for the rest of the year."