Increasing Production Output and Achieving OEE in Excess of 90% at ATS
29 April, 2019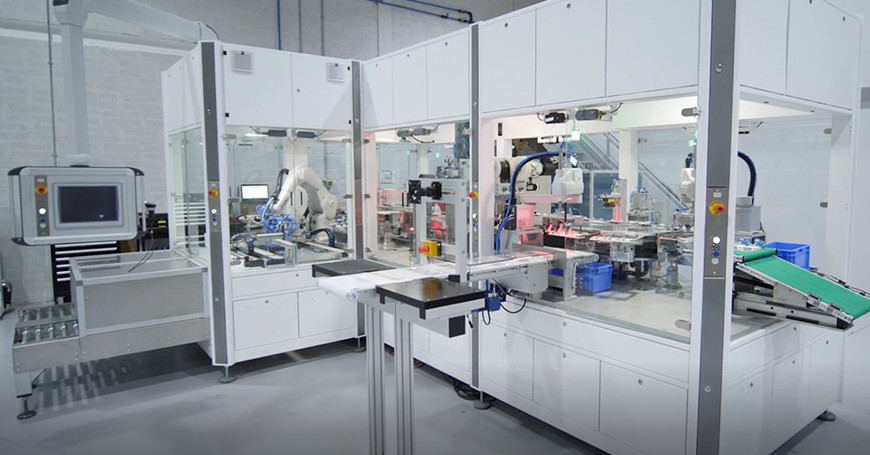 Improving productivity and making efficiency savings are key priorities in the medical device industry. ATS is at the forefront of this push, as demonstrated by the recent design and installation of a new machine which significantly increased productivity for ATS's client while also automating an existing manual process.
To enable this, ATS built the machine using a new transport platform, making it the first user of the platform in Ireland and the UK.
The platform, SuperTrak, is from leading equipment manufacturer B&R. ATS used SuperTrak as the base for a new machine built for a MedTech company in Ireland.
Garreth Finlay, Sales Director at ATS, said: "The machine was to replace a 24/7 manual process with a fully automated process. In addition, the specification required the output to increase from 45 parts per minute to 75 parts per minute.
"We explored multiple solutions including fixed transport systems and modular linear systems. The chosen solution, however, was a track system built using the SuperTrak platform."
The end result exceeded the client's requirements and achieved an Overall Equipment Effectiveness (OEE) in excess of 90 percent at FAT (Factory Acceptance Test).
Innovations Day
ATS was asked by B&R to present the successful implementation of the SuperTrak solution at a B&R event. The B&R Innovations Day took place at the Williams F1 Conference Centre in Oxfordshire and was attended by around 150 professionals in the machine building industry.
Garreth said: "The presentation was well received, with many of those in attendance approaching me afterward to discuss our use of the B&R platform in more detail.
"Overall, it was great to be part of this successful event."