From Apprentice to Engineering Technician at iNBLEX, a Leading Plastics Manufacturer in the MedTech Industry
27 June, 2019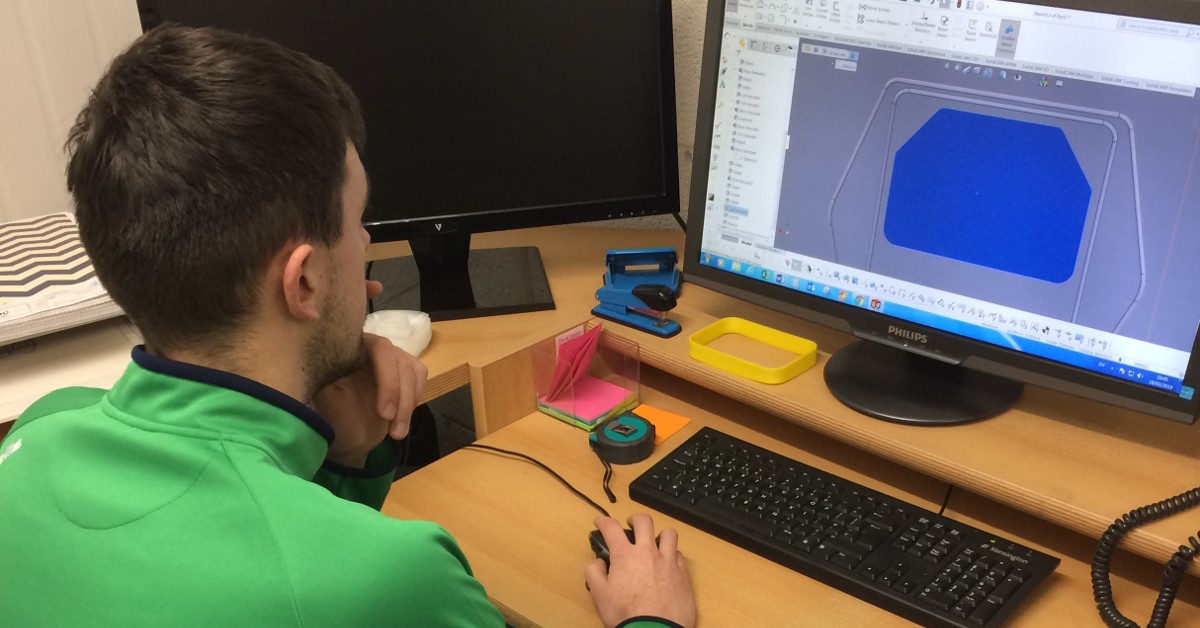 The MedTech industry needs people with a range of different skillsets, qualifications, experience, and competencies. Therefore, there are many different routes to getting into the industry. For Gerard Mullarkey, an Engineering Technician at iNBLEX Plastics, that route was through an apprenticeship.
Gerard's story is a fantastic example of the opportunities that apprenticeship programmes offer, particularly in rapidly growing industries like MedTech.
The Toolmaking Apprenticeship Programme
Gerard started working at iNBLEX Plastics in September 2014. He then decided to join an apprenticeship programme in November 2014 to enhance his skills. The programme he chose was a QQI Level 6 Advanced Certificate in the Craft of Toolmaking.
Gerard said: "For me, an apprenticeship was the best way of combining learning and real-life job experience. Once you learned something in the classroom, it could be applied to work situations at iNBLEX Plastics.
"This meant I had a greater understanding of production and manufacturing and how to manufacture blow moulded and injection moulded products.
"The apprenticeship also helped me to adjust to working life and its responsibilities, such as the importance of health and safety in the workplace."
The apprenticeship, provided by SOLAS, was a four-year programme and involved seven phases. Those phases included both on-the-job training and development as well as college-based phases.
Gerard's on-the-job phases took place at the iNBLEX Plastics manufacturing facility in Sligo.
Phase 1: iNBLEX Plastics
This included induction training as well as introductions to:
Health and safety
Tools and equipment
Basic skills
Phase 2: Dundalk IT
This 20-week college element covered bench fitting, turning, milling, surface grinding, press tools, jigs & fixtures, mould making, and CNC machining.
Phase 3: iNBLEX Plastics
It was then back to iNBLEX for Gerard where he could apply what he had learned in college while also undertaking further work-based training and assessments.
"At iNBLEX Plastics, I was given the opportunity to work in most areas of the business such as the warehouse, cleanroom, machine operator, tool setting/maintenance as well as the toolroom," said Gerard.
"This helped me gain an appreciation of the processes involved in manufacturing a product from customer order to customer delivery."
Phase 4: Sligo IT
There then followed an 11-week phase at Sligo IT which covered turning, milling, and surface grinding. It also covered CNC programming, engineering steels, and more.
Phase 5: iNBLEX Plastics
Back at iNBLEX again, Gerard could put his classroom-based training into action in a live manufacturing environment, contributing to the output and productivity levels of iNBLEX. He also benefited from further on-the-job training and assessments.
Phase 6: Sligo IT
This was the final college-based part of the programme. It lasted 11 weeks and covered machining, press tools, polymer forming techniques, CAD, and CAM.
Phase 7: iNBLEX Plastics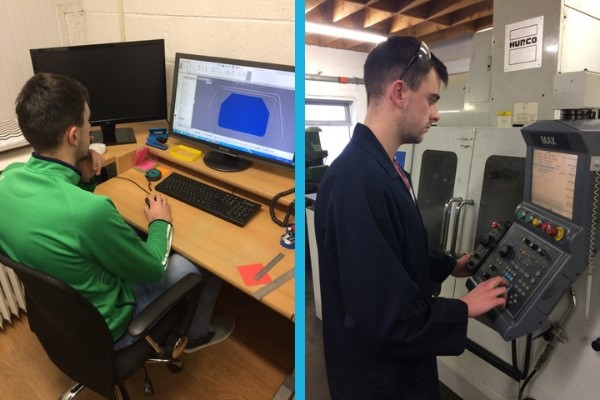 The final stage before completing the apprenticeship and getting his certificate took place back at iNBLEX. Gerard successfully completed the programme in November 2018. This resulted in him getting the Engineering Technician position.
Gerard said: "At the end of my apprenticeship, a full-time opportunity arose for an Engineering Technician at iNBLEX Plastics, which I was pleased to accept."
Brendan Duggan is the Managing Director at iNBLEX Plastics. He said: "Gerard's story is a fantastic example of the benefits of apprenticeship programmes and of nurturing and developing local talent. We were delighted that iNBLEX Plastics could facilitate Gerard's apprenticeship from day one, and then add another valuable member of staff to the excellent team we have here at iNBLEX Plastics."