Atlantic MedTech Cluster Members Exhibiting at Med in Ireland Next Week
3 October, 2019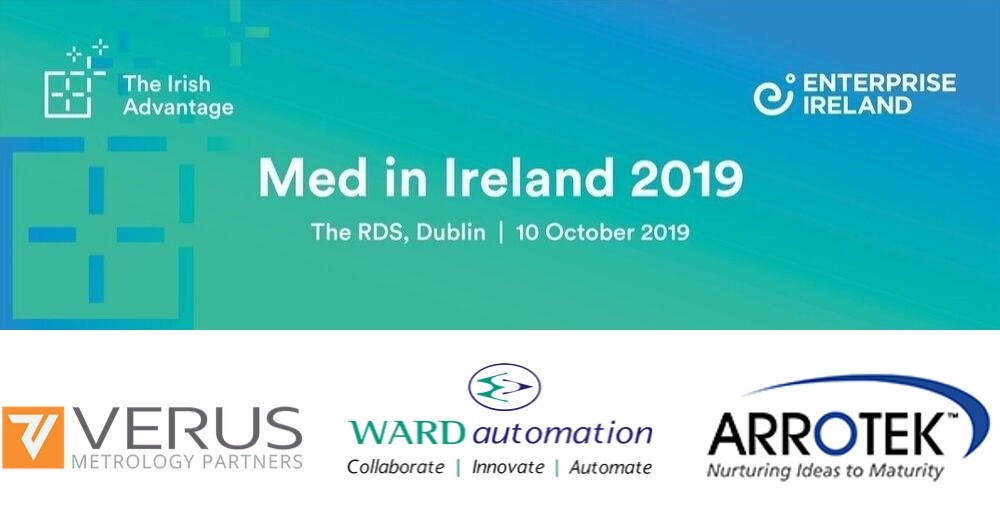 Med in Ireland is one of the most prestigious MedTech sector events in the country. The biennial event is led by Enterprise Ireland and showcases the new technologies and innovative products that are transforming healthcare and patient outcomes.
Three members of the Atlantic MedTech Cluster will be at Med in Ireland 2019, which takes place on 10 October in the RDS in Dublin.
Ward, Verus, and Arrotek will be among the 70 indigenous Irish companies exhibiting at Med in Ireland this year.
Those companies will showcase a range of products and services including new medical device products, precision-engineered components, connected health technologies, diagnostics products, and more.
Speakers at the event include Dr. Ibtesam Al Bastaki, director of investment and private partnership at the Dubai Health Authority, Tanja Valentin, director of external affairs at MedTech Europe, and Paudie O'Connor, multi-site vice president of manufacturing at Boston Scientific.
While it is an invite-only event, Med in Ireland is expected to be attended by over 800 executives from MedTech companies and the wider healthcare sector around the world.