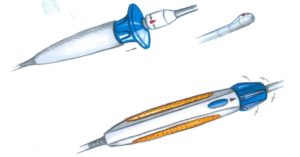 The Six Essential Steps for Designing a New Medical Device Product
Turning your idea for a new medical device product into a working prototype that meets regulations and can be used for trials and other market evaluations is a detailed process. It requires collaboration, creativity, and innovation as well as an expert team with extensive medical device design experience.
There are six main steps to the medical device product design process. Going through these steps ensures you get a working prototype of your idea that meets your requirements, performs as expected, and can be manufactured cost-effectively.
Ger O'Carroll is the Co-Managing Director of Arrotek. Arrotek designs, developments, and manufactures new medical device products. Find out more about Arrotek by visiting its website now.
Step 1 – Design Brief and Specifications
We will receive your design brief and will have initial meetings with you and your team. This gives the medical device design engineers an understanding of the critical and aspirational requirements of your product.
From there we can formulate this into a functional requirement specification document which gets signed off by both parties.
We will also identify the regulations that will impact the product.
Step 2 – Concept Development
In Step 2, experienced medical device design engineers start to develop the concept for the new product using the design brief and functional requirement specification. This part of the process often begins with sketches on paper and will involve the designers going through an iterative design process.
The objective is to develop a concept for the product based on DFM principles – Design for Manufacture.
This means developing a product that performs according to the specifications and requirements in the design brief, but that can also be effectively manufactured within a target cost to make marketing the product viable.
Step 3 – Virtual Models
Once the designers settle on a concept, they will then produce virtual 3D models of the product. These can be reviewed, and further iterations of the design can be generated, before moving to the next step.
The final part of this step is to create detailed drawings to enable the production of a prototype
Step 4 – Initial Prototype Production
An initial prototype of the product is produced using the production drawings. This enables more detailed, hands-on analysis and review of the product concept.
The method used to produce the prototype will depend on the product. In some situations, high-tech production techniques like 3D printing are suitable. For other products, more traditional production methods like machining or vacuum moulding are required.
One thing to remember with this stage of the process is that it is important to use a medical device design engineer who has a wide range of in-house manufacturing capabilities. At Arrotek, for example, our capabilities include all the above-mentioned techniques in addition to manufacturing methods like laser welding, film welding, bonding, and more.
Step 5 – Concept Refinement and Improvement
The purpose of producing a prototype is to identify areas where improvements can be made. Step 5, therefore, is about going through further iterations of the design based on the prototype and feedback.
At the end of this stage, new production drawings for the product are produced.
Step 6 – Production of the Final, Usable Prototype
The last step in the new medical device product design process involves producing a final prototype of the product. This prototype will adhere to all relevant regulations, ensuring it is ready for detailed testing and evaluation, including in clinical trials.
This final prototype is often manufactured in a small batch production run to ensure you have sufficient quantities for the next stages of getting your product idea into the market.
Getting Started
Every new medical device product idea is different, but the above structured design process ensures the efficient and effective development of a workable, high-quality prototype that can be realistically manufactured.
For more information on designing a new medical device product, please contact us at Arrotek today.