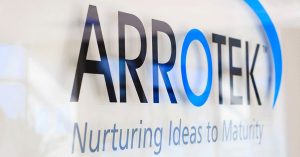 Profile of Arrotek
Some of the best innovations in the medical device sector come from small companies, many of which have unique ideas and world-leading expertise. How do you turn an idea, however, into a physical product that can be profitably manufactured in large quantities while also meeting all regulatory requirements?
This is the space Arrotek operates in. It is a member of the Atlantic MedTech Cluster.
New MedTech Product Engineering and Design Solutions
Arrotek is an engineering company focused on product development. The services it offers include concept development, prototyping, and manufacturing services. Arrotek's core area of specialty is the medical device sector.
So, as well as turning product ideas into reality, it offers specific medical device knowledge and expertise.
It also has a fully equipped and validated Class 10,000 cleanroom, so can manufacture sterile products that are ready for clinical trials or to go on sale.
In addition, Arrotek offers complete regulatory assistance, therefore ensuring the products it designs, prototypes, and/or manufactures meet CE regulations in Europe, FDA regulations in the US, and regulations in other parts of the world. Arrotek is also FDA Audited.
Mark Pugh, Director at Arrotek, said: "The expertise we offer to clients is much more than product development and manufacturing. Instead, we are engineers with extensive knowledge and experience in the medical device industry.
"This means we can provide end-to-end solutions to our clients, from taking a conceptual idea all the way to a manufactured product that has regulatory approval.
"We also utilise Design for Manufacture (DFM) techniques on every project we work on. This is a crucial element to the quality of service we offer.
"In other words, we don't just design a product, taking an idea and making it into something you can hold in your hands. Instead, we design products while keeping the manufacturing process in mind, ensuring those products meet manufacturing, quality, cost, and regulatory requirement goals.
"Additionally, all intellectual property remains with our clients. We keep everything confidential too including their relationship with us, the nature of the product they want to develop, and the designs and solutions we create for them."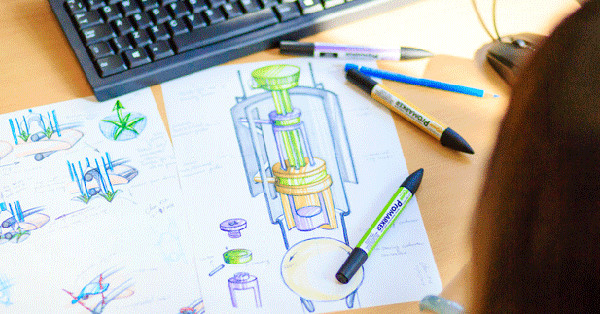 Well-Established and on a Growth Trajectory
Arrotek was founded in 2005 by Mark Pugh and Ger O'Carroll. Both came from an extrusion and catheter manufacturing background but identified an opportunity in the market to offer engineering and design services to medical device sector entrepreneurs and innovators.
The company currently has 30 employees and is building a new 50,000 square foot facility in the centre of Finisklin IDA park in Sligo.
Ger said these new facilities will enhance Arrotek's ability to provide its unique service to clients.
"Designing minimally invasive medical devices and delivery systems to make core products usable in real-world applications has become a key niche area for our business," said Ger.
"Our engineers now have a lot of expertise in these products because of the number of projects we have worked on and the solutions we have developed. That expertise enables us to solve complex problems involving cutting edge technology.
"This expertise in designing minimally invasive medical products and delivery systems is a good example of our USP, i.e. the thing that makes us stand out from other companies that develop product ideas and turn them into prototypes or ready-to-sell products.
"That USP is our research and development (R&D) capabilities.
"The new facility we are building, and our future growth plans, centre on those R&D capabilities. Specifically, our new facility will have additional lab space for core R&D functions including engineering, development, and testing.
"Generally, the engineering talent we have in-house, as well as our medical device and regulatory expertise, mean we can offer a truly unique service."
To stay up-to-date with insights and news from the Atlantic MedTech Cluster, please follow us on your preferred social media platform:
Email signup – http://eepurl.com/dF0Y_D
LinkedIn – https://www.linkedin.com/company/atlantic-medtech-cluster/
Twitter – https://twitter.com/AtlanticMedTech
Facebook – https://www.facebook.com/AtlanticMedTechCluster/