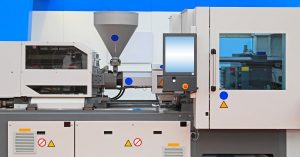 Benefits of Using a Local Plastic Components and Packaging Manufacturer
When deciding on a manufacturer of plastic components or packaging for your medical device product, you can choose local or you can import from another country. For many in the MedTech industry, the automatic assumption is to import. This isn't usually the best approach, however.
This is because using a local manufacturer with experience of the MedTech industry offers benefits you won't get when you import.
Benefits of Using a Local Plastics Manufacturer
 Design Innovation
We can use iNBLEX as an example of this point. To make our service stand out from the competition, we have developed industry-leading design capabilities that help our customers achieve their goals and maximise return on investment.
We use a DFM (Design for Manufacturing) approach to reduce the cost of the product over its entire lifecycle. We also offer an end-to-end service that is more of a partnership arrangement than a supplier/buyer relationship.
The specific design capabilities we offer that may not be available to you when you import plastic components, containers, and other forms of plastic packaging include:
Option to design products from scratch or using reverse engineering
Additive or subtractive prototyping solutions with multiple machines available specifically for this purpose
Product testing
And more
To find out more about what we offer at iNBLEX, visit our website.
More Efficient Design Process
Not only do you get more design innovation when you use a local manufacturer like iNBLEX, but you will also find the design process is more efficient.
Video conferencing, 3D modelling, remote access, and even virtual/augmented reality technologies are incredibly powerful, but they remain a lower-grade substitute to meeting in person to discuss your requirements, see the manufacturing facility, and physically hold and inspect the prototype.
On-Time Delivery
A local manufacturer will be able to offer you a more efficient on-time delivery service. This reduces the need for storage space at your production facility, plus it makes your production processes more efficient.
Reduces Risk
Using a local plastics manufacturer also reduces risk. This includes, for example, the risk of deliveries not arriving on time because of delays at ports or at the shipping company.
With a local manufacturer, road haulage is all that is required, plus the distances involved are considerably less. As a result, there are fewer things that can go wrong.
Enhanced Customer Service
The proximity of a local manufacturer to your manufacturing plant facilitates enhanced customer service. If your supplier also has a commitment to delivering outstanding levels of customer service, as we do at iNBLEX, this is improved even further.
Availability of Additional Services
A local plastics manufacturer will be able to offer additional services that will reduce your costs and make efficiency savings.
At iNBLEX, for example, the additional services we offer to customers who need them include sub-assembly, product testing, product labelling, validation, and more.
Knowledge of the Local MedTech Market
Having experience and knowledge of the MedTech industry, particularly in relation to standards and compliance, is essential. You should not underestimate the importance of having knowledge of the local MedTech market too.
For example, at iNBLEX, many of the moulds used in the products we manufacture were designed and made by our in-house mould-making team. However, we also have excellent relationships with specialist mould and toolmakers who we use for making more complex moulds.
The relationships we have with these specialist toolmakers comes from our knowledge of the local market.
Lower Carbon Footprint
As your plastic components or packaging will travel shorter distances when you use a local manufacturer, they will have a lower carbon footprint.
Improved ROI
When you look at the return on investment for your plastic component or packaging, particularly in relation to the cost of manufacture over the entire lifecycle of the product, using a local manufacturer is the best choice.
Going Local for MedTech Plastic Manufacturing
If you are in the concept and design stages of a new product and are looking at your plastic component or packaging options, local manufacturers should be at the top of your list.
That said, you should also consider switching to a local manufacturer if you already have plastic products you currently import. The benefits are too significant to overlook.