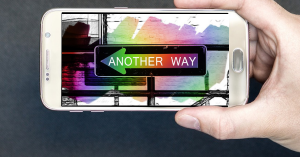 Benefits for Engineers of Moving to the North West of Ireland
The North West of Ireland is the best part of the country for engineers to achieve their full potential and get the right work-life balance. That's a confident statement, but the below benefits of the North West back it up and demonstrate why you should consider this region as your next career move.
Excellent Job Opportunities Available
There are engineering jobs available in the North West of Ireland in just about every field. Those jobs offer salary and benefits packages that are very similar to those on offer in Dublin and other parts of the country. This means you'll have a choice of positions to apply for when you start looking in the North West.
Thriving MedTech Sector
The MedTech sector, our area of specialty, is thriving in the North West, from Mayo up through Sligo and into Donegal. Companies continue to invest in the region too, giving engineers working in the MedTech sector new opportunities and increased levels of job security.
Wide Range of Companies
There is a wide range of companies employing engineers in the North West. This lowers the risk of making the decision to move here (or move back). After all, if it doesn't work out in one company, there will be other opportunities you can pursue.
Variety of Companies
It is important to mention the variety of companies that operate in the North West too. Take our sector as an example – medical device manufacturing. Many of the world's largest multinational MedTech companies have facilities in the North West. Some even have more than one.
There are also indigenous Irish MedTech manufacturers and innovators in the North West, plus there is a large number of local companies providing specialist support services across Ireland to both multinational corporations and local Irish companies.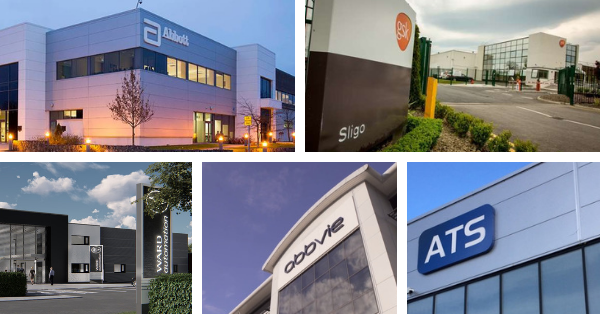 In other words, the opportunities that are available are as varied as they are extensive. This increases the likelihood of you finding a position that is ideal for you.
Career Development Opportunities
Career development opportunities are extensive in the North West also, not least because of the excellent colleges we have in the area including Sligo IT.
Work-Life Balance
Not everything is about work and career, however, as getting the right work-life balance is also incredibly important. This applies whether you're starting your engineering career, or you have many years of experience.
The work-life balance in the North West is fantastic. You'll spend less time commuting and more time with your family for a start. Plus, there is a general attitude that is prevalent in the region that employee downtime outside of work is crucial to business success.
In fact, work-life balance is one of the main USPs of Ireland's North West.
Lower Cost of Living
It costs a lot less to live in the North West of Ireland too. House prices are lower as is eating out, going out, and many other things.
Fantastic Place to Live
The North West is also a great place to live. There are excellent schools if you have younger children, and health services have a good reputation. There is good local infrastructure too, with high-quality roads connecting the North West to other parts of the country, plus Shannon Airport is nearby if you want to go further afield.
Then there is the leisure aspect of living in the North West, which is second-to-none in the country. Surfing, welcoming sports clubs, cinemas, restaurants, nightlife, world-class golf courses, and more – this region has it all. Plus, you'll have on your doorstep scenery and natural attractions that people from all over the world travel to see.
Make the North West Your Next Career Move
Whether you have a connection to the local area or not, whether you're Irish or not, you should consider the North West of Ireland for your next career move.
Do you need more inspiration? Check out this video from Sligo Chamber on what it's like to live and work in Sligo:
To stay up-to-date with insights and news from the Atlantic MedTech Cluster, please follow us on your preferred social media platform:
Email signup – http://eepurl.com/dF0Y_D
LinkedIn – https://www.linkedin.com/company/atlantic-medtech-cluster/
Twitter – https://twitter.com/AtlanticMedTech
Facebook – https://www.facebook.com/AtlanticMedTechCluster/