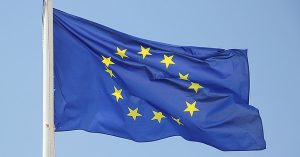 5 Key Challenges of Transitioning to the New EU Medical Device and IVD Regulations
The countdown is on to the full introduction of the EU's new regulations governing medical devices and diagnostics. The revamped Medical Device Regulation (MDR) replaces regulations that have been in place for decades. The new rules come into force in May 2020.
The In Vitro Diagnostics Regulation (IVDR) is new and, arguably, is going to have a more significant impact on a broader range of manufacturers. Therefore, there is a bit more time before it takes effect – May 2022.
Some of the changes the industry faces as a result of the new rules include:
High-risk devices will have to meet more stringent clinical requirements
Specifications and standards are being harmonised
The post market oversight requirements are stricter
There is a stricter requirement for the implementation of track and trace technologies
This is going to impact medical device manufacturers in a number of ways including in data reporting, product development (particularly in relation to clinical testing), quality assurance, and more.
Is the Industry Ready?
The MedTech industry faces a number of key challenges to ensure it is fully prepared for the incoming regulations. This applies to MedTech manufacturers, companies that service those manufacturers, Notified Bodies, individual government regulators in EU states, and more.
Here are five key challenges that currently exist as we transition to the new MDR and IVDR.
The Challenges
1. Capacity of Notified Bodies
The new MDR and IVDR will mean a significantly increased workload for Notified Bodies. This will be particularly acute in the early stages (starting now), but there will be a long-term increase too.
One of the reasons for this is Notified Bodies will become regulation enforcers under the new rules. They must also evaluate a wider range of devices, particularly In Vitro Diagnostics (IVDs).
Compounding these additional requirements is the fact there are now fewer Notified Bodies in the EU available to do this work.
These issues combined will impact medical device manufacturers, patients, consumers, and the industry generally, in a number of different ways. This includes the potential of delays to market entry for new products.
2. Reclassification Requirements
Under the new regulations, many medical device products will be reclassified. Bottlenecks in the various Notified Bodies, highlighted in the previous point, could, therefore, also impact products already on the market.
In other words, a product currently on the market which the new regulations reclassify might have to be removed from sale if it can't get approval before the new regulations come into force.
3. Enhanced Requirements for Clinical Testing
There is an enhanced requirement for clinical testing in the new regulations. This applies to a wide range of medical devices, but it is particularly important for IVD manufacturers as clinical testing was not previously required.
Importantly, devices already on the market that now come within a category requiring clinical testing will need to be reassessed. This could mean further testing and recertification as a result.
4. Post-Market Surveillance
The new regulations coming into force mean MedTech manufacturers must have proactive post-market surveillance processes. Being reactive will no longer be sufficient.
This means:
Identifying recertification requirements on an ongoing basis
Devices in high-risk categories will require annual safety updates
Enhanced requirements for safety incident reporting
Medical device manufacturers will need to allocate resources to meet this requirement in addition to updating processes and technology.
5. Lack of Guidance
The above four points are specific but there is a more general challenge facing the industry too – a lack of details and specifics.
As a result of the new regulations, 18 implementing acts are expected, but they are slow in coming through. This means there is minimal guidance for medical device manufacturers on a range of topics, including standards and specifications.
Act Now
While medical manufacturers' hands are tied on a number of the above issues (for some of the above points it's simply a waiting game), it's still important to plan ahead. The time to start taking steps to be compliant with the new regulations now.
To stay up-to-date with insights and news from the Atlantic MedTech Cluster, please follow us on your preferred social media platform:
Email signup – http://eepurl.com/dF0Y_D
LinkedIn – https://www.linkedin.com/company/atlantic-medtech-cluster/
Twitter – https://twitter.com/AtlanticMedTech
Facebook – https://www.facebook.com/AtlanticMedTechCluster/