Robotics Competition Winners from St. Macartan's NS Visit Ward Automation
15 February, 2019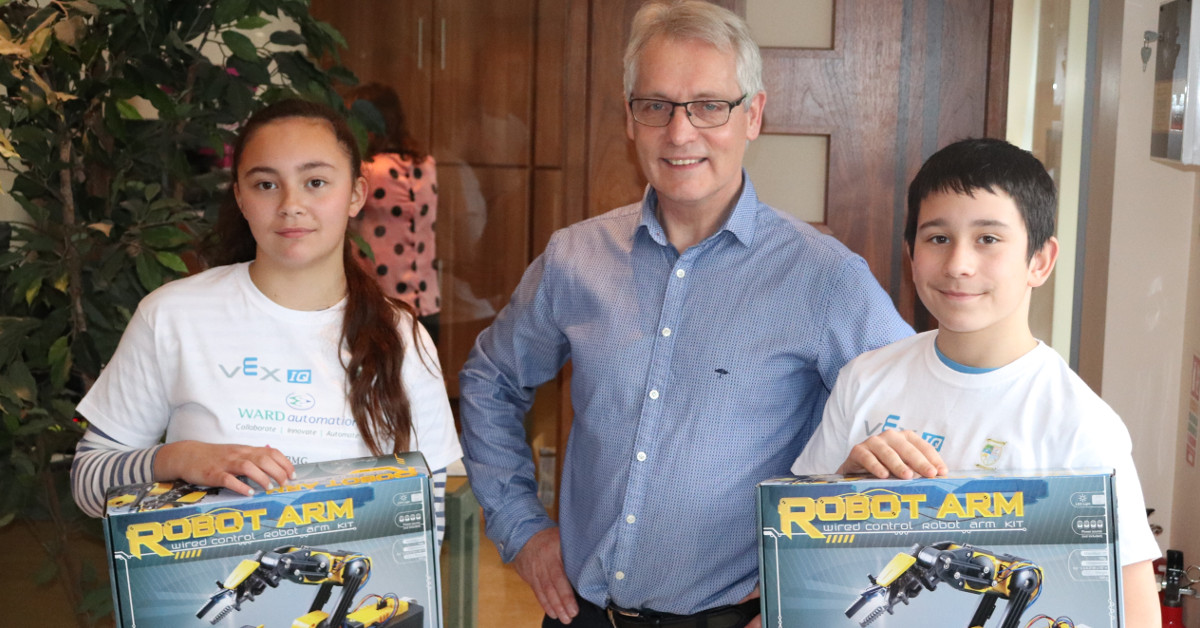 A class from St. Macartan's National School visited Atlantic MedTech Cluster member Ward Automation this week. The sixth-class students and their teachers got a tour of the factory and watched a robotics demonstration.
This wasn't just any sixth-class, however. Instead, they were the winners of the regional final of the VEX IQ Challenge. The children stopped off at Ward Automation on their way to take part in the All-Ireland final at Cork IT.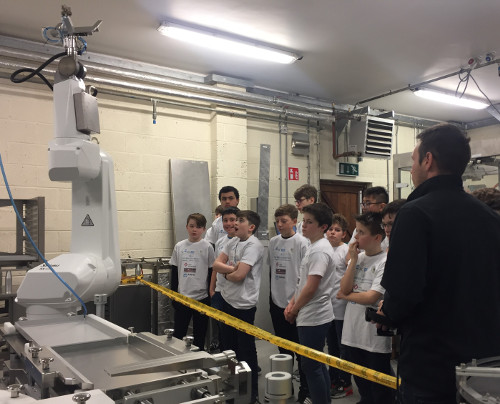 The VEX IQ Challenge involves children designing and building a robot. They then use that robot to play against other teams in an engineering challenge game. They must also complete other tasks including keeping an engineering notebook and compiling a portfolio.
The aim is to improve the children's' STEM skills in addition to leadership, communication, and teamwork skills. The winner of the All-Ireland competition will have a chance to compete in the World Championships in Kentucky, USA later this year.
Ward Automation sponsored the class from St. Macartan's.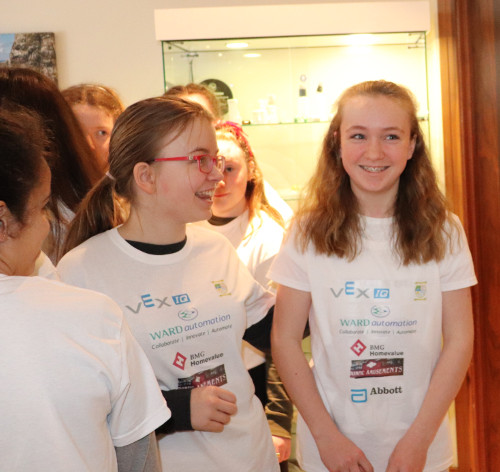 John Ward is the Managing Director of Ward Automation. He said: "It's fantastic to see children at such a young age so enthusiastic about robots and technology. Their level of knowledge is impressive too.
"Developing and fostering enthusiasm and interest in STEM subjects in Ireland's younger generation is essential. We are proud to have been able to support the class from St. Macartan's in Bundoran."