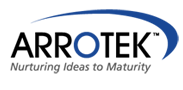 Arrotek Medical
Arrotek offers a range of development and manufacturing services, from initial assessment right through to provision of the sterile finished product.
Specialising in the design and manufacture of minimally invasive medical devices, Arrotek not only works in partnership with some of the world's leading medical device companies, it also works with a number of independent inventors and entrepreneurs around the world, helping to make their dreams and visions a reality.
Finally, as well as offering a full concept-to-product solution, Arrotek also provides a range of advisory services, to ensure an idea is fully compliant with CE, FCA, or other regulatory requirements.
Key services:
Design:                                    –  Concept development
–  Prototyping
–  Intellectual Property
Manufacturing:                   – Balloon blowing
– Tipping
– Laser Welding
– Inject / Insert Moulding
– Bonding
– Printing
– Firm Welding
– Finished Product Assembly
Regulatory Services:       – Process Validations
– Sterilisation Validation
– Age testing for shelf life
– Transportation Testing
– Label Design
– Bench Testing of transport and ageing units
– Testing to ISO standards
Find out more:
Quality and Standards:
Everything we do at ARROTEK is carried out in accordance with our ISO 13485:2003
EN ISO 13485:2012 accredited quality management system. We are FDA registered & audited and currently supplying finished sterile product into the US.